Studio Xaquixe hand blown wine glasses, set of 6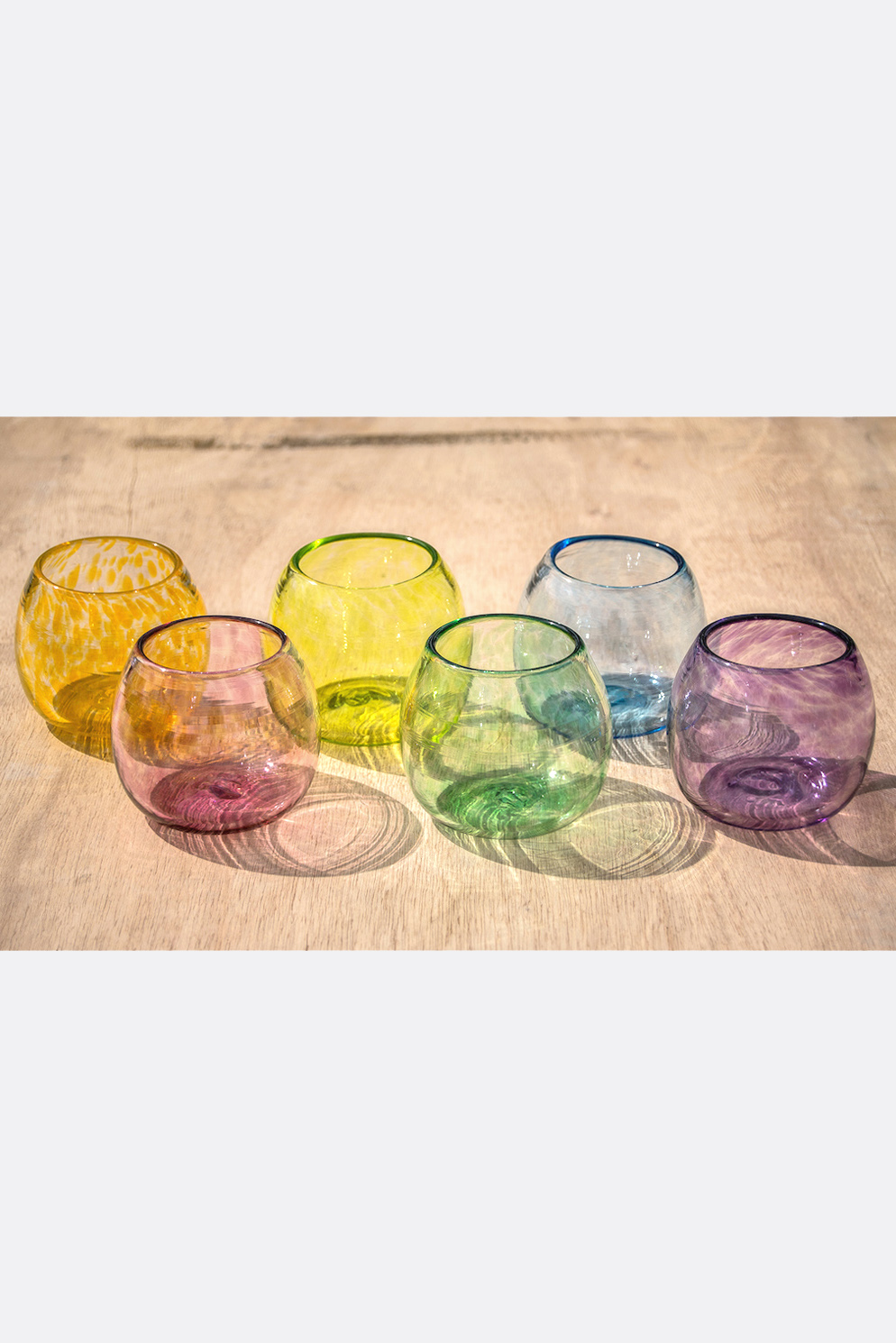 Studio Xaquixe hand blown wine glasses, set of 6
Studio Xaquixe is a glass studio in Oaxaca, Mexico whose mission is to hand blow beautiful glass in a sustainable way. The glass is 95% recycled from bottles collected in the local area and they utilize bio-fuel—discarded cooking oil—to heat their furnace. The glass factory employs 19 glass blowers. Each handblown glass piece varies slightly in color and form, lending itself to the unique story of the individual artisan who crafted it.
Set of 6 wine glasses. Lead-free recycled glass. Each glass is hand blown. One each in Fuchsia, Violet, Saffron, Lemon Yellow, Bristol Green, and Blue.
Size: 3.35" wide x 2.95 tall"
Care: Dishwasher safe